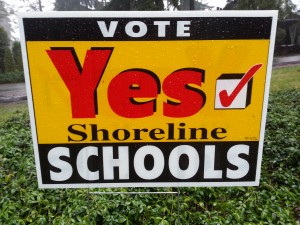 PTA General Meetings
Meetings are held the first Wednesday of each month from 7:00-9:00pm in the school library.
Get Educated. Then Advocate!
Every student at Parkwood Elementary deserves a great education. It is our job as parents to speak up on behalf of our students to make sure the resources are available to provide that great education. Together our voices are even louder and make a big difference.
McCleary Decision
In 2012, the State Supreme Court handed down the McCleary decision, declaring that the state was not fulfilling its paramount duty to fund K-12 education. As a result, the State Legislature must find the funds needed to meet this mandate by 2018. This will cost billions!
The 2013-15 biennial budget passed in spring 2013 with a down payment of $1 billion toward fulfilling the McCleary mandate for education. This is a step forward, but we still have a long way to go.
Learn More About The McCleary Decision:
http://www.wastatepta.org/advocacy/budget/index.html
http://budgetandpolicy.org/reports/a-parmount-duty-funding-education-for-mccleary-and-beyond/
Learn More About 2013-14 Key Advocacy Priorities:
http://www.shorelinepta.org/wspta-platform-2013-14.html
Who To Contact When You Are Ready To Advocate
http://www.shorelinepta.org/congress–legislature.html
Sign up for the Washington State PTA Action E-List:
http://capwiz.com/wastatepta/mlm/signup/?ignore_cookie=1
Questions? Contact Parkwood Elementary's legislative coordinator at parkwoodleg@gmail.com