Each trimester, a new set of Enrichment classes are offered to Parkwood students.  Enrichment classes are a great way for our students to expand on their interests with professionals from the community:
Parkwood Fall Enrichment Class Descriptions 
---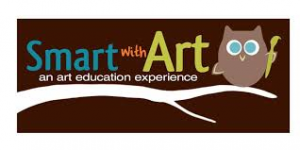 Clay Art, Smart with Art: K-6th grades 
Students will gain hands-on experience, learn historical facts and have the opportunity to create several unique clay works of art in a session. Each session includes all materials, tools, glazing, and firing of clay creations. Smart with Art students will learn: What clay is made of and where it comes from; History of pottery and ceramics; Fundamental techniques of creating with clay.
Computer Tech Game Design, Smart with Art: 3rd-6th grades
Game Design: Combining technology with art and creativity to create a one of a kind video game design. The theme for this course will be Racing Games! By the end of this course, your tech-savvy child will take home their own video game that they have created to play and share with friends. Your student will learn the five principles of game design: story, objectives, fun, challenge and interest. Students will use Microsoft's KODU Game Lab software and work with our laptop computer lab specifically designed for game play and design. Throughout this course your child will learn to write a creative and in depth story, create a diverse gaming environment, learn the basics of computer programming logic all while creating interactions and game play for their very own game!
Drama taught by Kathy Carter: K-2nd grades
Is your child a ham? The "class clown"? Is your child shy and reserved? Afraid to speak up? After school Drama class is the perfect place for him or her!!
We will explore movement, dance, vocalization, and improvisation. Your child will have the opportunity to get up in front of his or her peers in a supportive, comfortable environment. There will also be many opportunities for group work where your child will become part of a team of actors crafting a scene.
Improv Comedy with Seattle Comedy Group: 3rd-6th grades, 
Students will have a blast while learning to be funny and spontaneous. In this 6-week course students will learn the fundamentals of improv comedy while also increasing their teamwork skills and overall confidence. Participants will learn to create hilarious, unscripted scenes, stories and characters. Whether your student is seeking to grow as an actor, comedian or just gain stage presence, this class has it all.
Cooking, Full Circle Culinary Arts: 2nd-6th grades
Cooking is a powerful way to transmit healthy habits to children. Culinary education is one of the most effective strategies we can use to combat childhood obesity. By teaching children basic cooking skills such as knife skills, sauteing, roasting and how to transform ingredients into a tasty, balanced meal means they can feed themselves healthy meals.
Mandarin taught by Hua Zhang: K- 6th grades
Celebrate the Year of the Ram! Chinese class this year will include conversation, calligraphy, pictography, cooking, art and culture, as well as the dragon and lion dance on the Chinese New Year.
Spanish, Little Spanish Castle: K-6th grades
Studies show that younger children learn other languages easily. Enroll your child, and learn how easily a young student can learn Spanish. Using Spanish songs, stories and engaging games, your child will be motivated to play and learn the Spanish language while having fun. The class will raise young students' interest and curiosity in learning not only the Spanish language, but also about the culture of Spanish speaking countries. Join us in this Spanish immersion and fun learning class where students will gain knowledge through a natural approach to the language. This class will be held twice a week during the school day. After eating lunch, kids will spend their 25 minute lunch recess learning Spanish with Samantha Merca of Little Spanish Castle.
Math and Engineering for 1st-2nd grades led by PTA volunteers
This 6 week course will include doing projects in class such as building a bridge out of popsicle sticks and dropping an egg without breaking it. Then we will study the math and physics behind these projects.
Math Club for 3rd-6th grades led by PTA volunteers, Tuesdays 
Math Club for 3rd-6th graders is a challenging math class that will stimulate enthusiasm and a love for Mathematics. We will learn strategies for problem solving and Mathematical creativity and ingenuity. This class will incorporate MOEMS, a national monthly contest and the once a year local Math Olympiad event at Shoreline Community College on March 14, 2015.
Pre-Engineering with Legos, Play-Well Teknologies: K-1st grades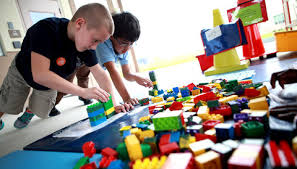 Let your imagination run wild with tens of thousands of LEGO®! Build engineer-designed projects such as boats, bridges, mazes and motorized cars, and use special pieces to create your own unique design. Explore the endless creative possibilities of the LEGO® building system with the guidance of an experienced Play-Well instructor.
Chess,Chess4Life: K-6th grades
Chess4Life is committed to bringing an excellent program with a positive learning environment to Parkwood. Classes are tailored to the level of competency exhibited among the students. All students, of any skill level, are welcome.

Taekwondo, The Mac Center: K-6th grades
Learn the Korean variant of ninja moves! Training focuses on the physical and mental art of Taekwondo and a set of invaluable life skills called the five tenets of Taekwondo. The five tenets are Courtesy, Self-Control, Integrity, Perseverance, and Indomitable Spirit.
Soccer and Basketball with One on One Basketball
Soccer: K-2nd 
Soccer: 3rd-6th 
Basketball: K-2nd 
Basketball: 3rd-6th 
Join our After School Hoops (Basketball)or After School Kicks (Soccer) program for the Fall session! Skilled and experienced instructors will conduct an exciting one hour session each week right after school. Each class will learn vital fundamentals, age-level appropriate drills and skills, and rules and strategies of their respective games, all while focusing on teamwork, sportsmanship, and FUN!
Email questions to Debbie Olhoeft at
---
Confidential Scholarships
All scholarship requests are confidential
Partial and Full Scholarships are available to families and students based on need. Scholarships are provided through the PTA budget as long as funds are available. Scholarship requests MUST be directed to Kristina Weidert, the Parkwood Family Advocate, at (206) 393-1450 or .
---
Parent Volunteers
Parent volunteers are needed
One for every 20 students. In most cases, if you are chosen as the parent volunteer, one of your children's tuition for the class can be waived. Not all applicants will be accepted as a parent volunteer.
All parent volunteers must agree and adhere to the Parkwood Enrichment Volunteer Policies listed below:
Each parent volunteer must be a PTA member ($15 for single person, $25 for family).
Each parent volunteer must submit a background check once during the current school year. Please allow for two weeks of processing time.
You have to be at every class from 5 minutes before class starts to about 10 minutes after class ends.
You will need to help the teachers set up and clean up.
You will need to take attendance in the beginning of class and call about the kids who are absent.
You will need to work out with the teacher whether you or the teacher is going to check out your class at the end, making sure that each child is going home with a parent or guardian, or to after school care.
Of those kids going to after school care, you will need to get them to the after school care building. These kids will also be marked on your roster.
Answer questions during the class and assist the teacher with whatever they need.
After School Policies: Safety patrols will not be on duty, NO STAFF SUPERVISION AFTER 4:00 P.M.
Parkwood School will not be held responsible for any injuries that might be sustained during this program. (For your protection, low-cost accident insurance is available through the school each fall.)
If the activity is cancelled, you will be informed as soon as possible.
Please make sure your child understands their plan for getting home after the activity.
Students will not be allowed to use the office phone to arrange transportation.
Your child must be picked up promptly from the activity, or they may not be allowed to participate in further activities.